19 Aug
Assured Continuity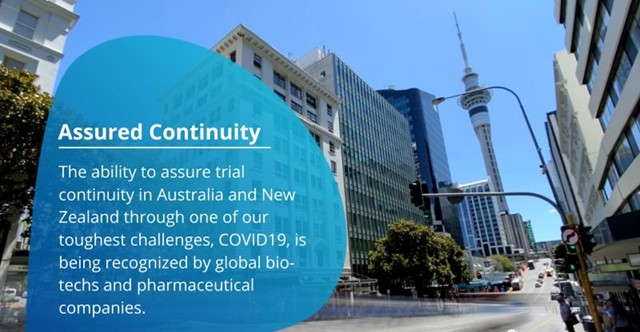 To date New Zealand has been fortunate with comparatively low rates of COVID-19 transmission than in many other parts of the world. Yesterday New Zealand was dealt a new challenge with one suspected case of the new Delta variant in the community. With the New Zealand government's commitment to eradication of COVID-19 in the community, New Zealand has been placed in a lockdown for to a 7 day period.

In both Australia and New Zealand, this region has proven its ability to assure trial continuity through one of our toughest challenges, COVID19. Our success to date has been well recognized by global bio-techs and pharmaceutical companies, with many new study start-ups in this region. We have proven our ability to work through the challenges of running a clinical trial through a pandemic.

During all levels of lockdowns across the region, PharmaSols has proven strategies in place to ensure both the streamlined start-up of new studies and existing study continuity. We are confident in our local sites' proven virtual and remote capabilities.
• Clinical trials are classed as an essential service in both Australia and New Zealand, meaning that clinical trials can continue uninterrupted
• COVID-19 studies have accelerated ethics and regulatory timelines
• Sites in Australia and New Zealand have telemedicine, virtual, and remote capabilities
• Hospitals and healthcare systems continue to operate at all alert levels
• PharmaSols staff are all able to work from home seamlessly across all alert levels
• PharmaSols have proven remote monitoring standard operating procedures to ensure study continuity and compliance
• Essential site visits are conducted considering site, patient, and staff safety

Clinical trials are complex, and with the added challenges of Covid-19, it is now more important than ever to work with a team of local experts, who have proven relationships and experience to draw on.

An award-winning CRO, PharmaSols has worked in Australia and New Zealand for over twenty years and we proudly bring this experience to every one of our studies.