03 Dec
Successful Patient Recruitment In a COVID-19 World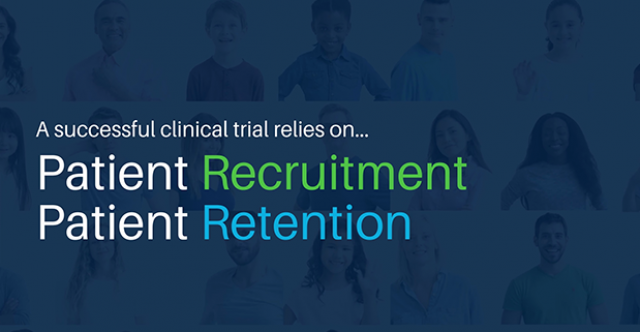 It is no secret that the world shaped by COVID-19 has created urgencies and put pressures on all of us, especially for those of us in the medical world.
When it comes to clinical trials, difficult aspects – like patient recruitment and retention – are now even harder. 
Government restrictions and fear of exposure to COVID-19, have made it challenging to attract patients to participate in studies, which has a major impact on recruitment. 
Some countries, however, have fared better than others. Pharmaceutical Solutions (PSL), which is New Zealand and Australia-based, has been geographically fortunate, and our proven strategies have also ensured the continuation and success of our clinical studies. 
Patient Recruitment Is Now Even More Difficult 
Often, the biggest challenge in a clinical trial is recruiting enough patients who meet the study's inclusion criteria. 
The National Institutes of Health (NIH), reported some eye-popping stats:
80% of clinical trials in the US failed to meet their timelines for recruiting patients 
86% do not hit their recruitment targets within the required time periods
19% closed or were terminated early because they couldn't get enough patients
This naturally affects whether clinical trials can meet their deadlines. Based on the stats above, it is unsurprising that only six per cent of clinical trials are actually completed on time, and 80% experience at least a one month delay due to not enrolling enough participants.
The consequences of these delays are significant, including increased costs, slower entry to market and, at worst, termination of the trial. 
The added issue of COVID-19 has also caused concern for those considered high risk. According to the American Cancer Association, one in five cancer patients are less likely to participate in future trials, citing fear of exposure to COVID-19 or due to difficulty accessing regular care during the pandemic. 
Australia and New Zealand Is a Solution 
Comparatively, Australia and New Zealand have been able to weather the COVID-19 storm better than many other parts of the world – creating a unique haven for conducting clinical research. 
Under all levels of Government restrictions, hospitals and healthcare systems have been able to operate as usual in Australia and New Zealand. 
In recognition of their importance, clinical studies have also been classed as an essential service in both countries and been able to continue without serious interruption. 
Additionally, with significantly lower rates of COVID-19 transmission, patients do not need to consider the risk of exposure when volunteering for a clinical study. 
The benefit of performing clinical studies in these regions has been noted by medical professionals like Dr Edward Watson, CEO of a major site in New Zealand:
"During our first severe lockdown (4 weeks), we continued to see patients at the Middlemore Hospital. We have 95% attendance to study visits with many patients very grateful that their appointments were honoured. The lack of any significant COVID effect on our community has meant that many patients are willing to participate and wish to help develop the next generation of modern medicines." 
A Track Record of Successful Patient Recruitment
However, the absence of COVID-19 is only part of the puzzle.
Another key to successful patient recruitment and retention is having strong relationships with your trial sites.
For over 20 years in Australia and New Zealand, we have worked closely with our sites to develop successful patient recruitment strategies that deliver – enabling us to quickly meet patient targets and keep our clinical trials on track.
Recently, when working with a US-based biotech company, we recruited almost twice as many patients as our global CRO partner – utilising the same number of trial sites. 
Choose PSL and Australia and New Zealand for Your next Trial
An awarding winning Contract Research Organisation (CRO) in Australia and New Zealand, PSL provides full-service clinical research and regulatory management for clients across the globe. 
With our team of experts, high quality research facilities and accelerated ethics and regulatory framework, we can achieve a start-up in less than 35 days. 
Combined with our comparatively COVID-19 free locations and expertise in patient recruitment, we continue to deliver successful clinical trials.