22 Jul
#NewTrialAnnouncement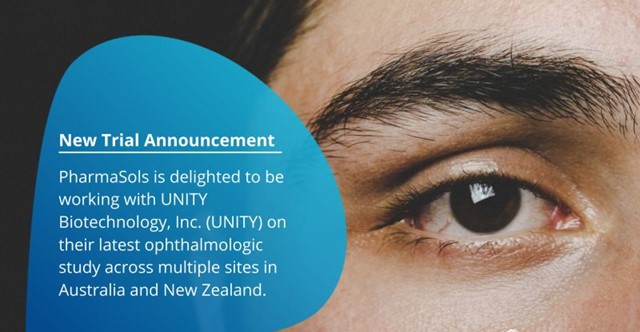 PharmaSols is delighted to be working with UNITY Biotechnology, Inc. (UNITY) on their latest ophthalmologic study UBX1325-02, across multiple sites in Australia and New Zealand.
The study is a Phase 2a, Prospective, Multicentre, Randomized, Double-Masked, Sham-Controlled Study to Assess the Safety, Tolerability and Evidence of Activity of a Single Intravitreal Injection of UBX1325 in Patients with Diabetic Macular Oedema (DME).
UNITY's goal with UBX1325 is to transformationally improve real-world outcomes for patients with DME, nAMD, and DR.
UNITY and PharmaSols look forward to forging a strong on-going relationship. As UNITY expands its global footprint with clinical studies, they are very excited to include AU and NZ in this important effort.
Find out more https://lnkd.in/g_MXh9U