17 Jan
Directly attributing our success to the quality of our team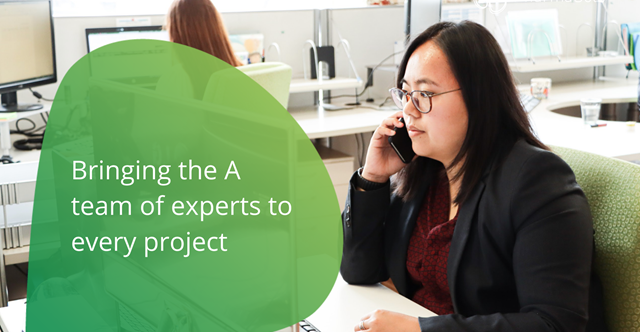 Bringing the A team of experts to every project
Having grown to be one of the leading CROs in Australia and New Zealand, we directly attribute our success to the quality of our team. 
We have some of the best people in the industry working at PharmaSols and are delighted to now count ourselves part of an equally experienced and knowledgeable global team at HiRO. Our combined teams comprise the right people, with the right attitude and capabilities, drawn from an ideal combination of scientific, academic, and operational understanding.
Working alongside HiRO, PharmaSols can now deliver to the Australia and New Zealand region full end-to-end integrated clinical trial solutions including ethics and regulatory support, project management, monitoring, data management, medical writing, and statistics.
HiRO and PharmaSols seek to accelerate the pace new medicines enter the international biomedical market, helping global biotech and pharmaceutical companies advance rapidly and cost effectively from pre-clinical lab, clinical trials, and onto full scale commercial production.
Our global team of experts have, on average, more than 20 years' industry experience across a wide variety of therapeutic areas. They have managed every aspect of clinical trials, across all phases, for large pharmaceutical, medical device and biotech organisations around the world. 
A global team of Therapeutic and Phase experts
The graphs below show a breakdown of our region's experience per trial phase and therapeutic class. 
Having a team of experts matters
Clinical trials are complex, each one is different, and things don't always go to plan. CROs must have the expertise to:
Work collaboratively with sponsors to ensure protocols are designed to consider local requirements, successful research outcomes and participants' safety,
Navigate regional ethics and regulatory requirements to expediate rapid study start-up,
Recruit participants efficiently and maximise retention,
Provide extensive regional networks to ensure the continuity of trials,
Use a range of technologies to manage trials and sites, monitor patients and ensure accurate data collection,
Flexible monitoring, both remote and on-site, responding to individual trial needs and the international COVID-19 changing landscape,
Analyse data and report safety and efficacy. 
Each of these steps involves a variety of tasks and specialised skills that are best provided by a team of experts. 
Between them, our team members can take care of everything from protocol development to final clinical study report, and everything in between.
We also have the expertise and the right world-class partners to run home-based virtual and remote studies, a solution that has become essential to trial continuity in the last two years.
Experts keep your trial on track
Clinical trials are time-consuming and expensive, and the ability to keep a trial on track saves money, time, and resources.
Start-up is considered by many in the industry as the initial benchmark to ensure a clinical trial's success. By minimising the time it takes to develop the final trial protocol and securing all necessary approvals efficiently timeframes can be condensed.
With over 20 years of experience in the Australia and New Zealand region and a team of dedicated start-up specialists, PharmaSols ensure the success of any trial's ethics and regulatory application. We regularly achieve rapid start-up in 35 days and with COVID-19 related trials, as few as 19 days. 
Another common pitfall is setting unrealistic milestones for recruitment, due to overestimating the ease of finding willing participants from a specific group. 
The National Institutes of Health (NIH), reported that 86% of clinical trials in the US do not hit their recruitment targets within the deadline, and 19% closed or were terminated early because they couldn't get enough patients. Read more…
In Australia and New Zealand, there is a strong willingness to participate in clinical trials. PharmaSols leverage this advantage by working closely with our sites to develop successful recruitment strategies. In two recent trials, PharmaSols has worked with sites to achieve record speed of recruitment – in just over a week, we recruited 101% of the original patient target; and in a second study we recruited 204% above the initial patient target in only 26 days.
Our site networks patient-centric attitude helps us achieve an exceptional level of participant retention. This includes making it easy for patients to attend clinics, and providing a friendly, professional environment and clear communication.
Trust us to provide creative solutions 
It takes experience and skill to apply out-of-the-box solutions when problems threaten to derail a clinical trial. We are known for our creative problem solving and can often resolve issues before they arise, ensuring deadlines are met. 
Our team remain unfazed when faced with technical or medical challenges. Our creative solutions have ranged from building and distributing our own lab kits so a season-sensitive deadline would be met, to hosting IT experts from Japan and Singapore to resolve iPad connectivity issues. 
Every clinical trial is unique 
We implement our proven flexible framework to create a full-service clinical trial project management solution that delivers your specific trial requirements, quality results on time and on budget.
We use our experience and global networks to make sure that your trial has the best solution possible. 
Advantage of scale and scalability
Small and medium sized biotechs are often built on a strong foundation of research and struggle with the first steps of commercialisation. A CRO provides breadth to global biotechs as an extension of their own team, working with them hand in hand to deliver a clinical trial and expediate commercialisation.
After understanding your specific research requirements, and drawing on our experience and professional networks, we will design a bespoke solution that suits you. We can be as large or as small as your project requires immediately responding to your trial needs, without compromising quality or experience.
Cost effective depth of experience, the resourcing you need, when you need it.
Quality assurance
Those in the industry easily understand the benefits of quality monitoring to ensure quality data and clinical trial management. However, we often underestimate the broader Quality Assurance (QA) function and how a well-trained team of QA auditors can ensure successful trial outcomes by ensuring sites and site staff are adequately trained and adhere to Good Clinical Practices (GCP).
PharmaSols has an internationally accredited, IAOCR, independently qualified team of Quality Assurance Auditors whose professionalism, competence, and experience provide guidance and assurance in a changing world. We can assure clients that sites and vendors are continuing to follow best practices.
International travel restrictions mean flying in auditors from overseas may no longer be viable. However, we can audit both remotely and on-site, and while we believe that on-site is best, we need to be flexible while ensuring quality outcomes. 
With over 20 years of experience in this region, we have established a trusted network of experts and a creative approach to problem-solving. Get in touch with us to see how we can help support your trial.