03 SEPTEMBER
Expedited Timelines and Recruitment Success for COVID-19 Vaccine Trial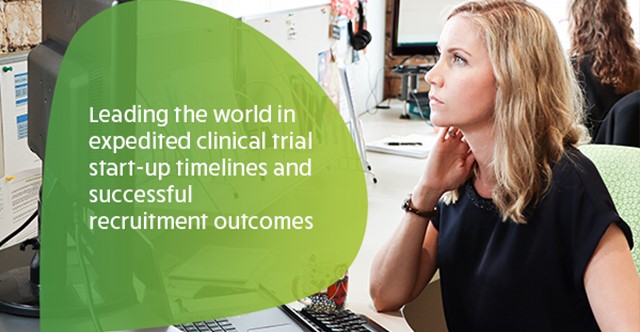 While the pandemic has slowed down most of the globe, it has increased the demand for rapid solutions within the pharmaceutical industry, with an urgent need to find a vaccine and COVID-19 related treatments and vaccines. Running clinical trials for potential solutions is a vital element in this process.
With a new COVID-19 vaccine study, a European specialty vaccine company needed to identify a location that would be less likely to be interrupted by the virus itself and a location with a vaccine naïve population. Importantly, they needed to engage with a CRO that could manage tight timeframes.
PharmaSols proven record of flexible and rapid solutions, along with being located in a region that has to date established an excellent management system for the pandemic, meant PharmaSols were the ideal CRO partner selected to take on this challenge.
Challenges
There were several challenges while supporting this study:
Tight timelines across;

Ethics and Regulatory approvals
Start-up
participant recruitment

Sudden move into alert level 4 lockdown during the recruitment period
Increase in participant recruitment numbers and the required protocol amendments
Expedited timelines
New Zealand and Australia are known to have one of the fastest ethics and regulatory approval environments in the world and are ideal locations for trials. In addition to this, Australia and New Zealand have implemented expedited ethics and regulatory timelines for COVID-19 related studies, supporting the rapid study start-up necessary for this trial.
With the support of the COVID-19 expedited timelines in New Zealand, PharmaSols submitted the necessary ethics application in 1 day and secured ethics approval for this trial in just 14 days, from receiving the final protocol. We were also able to obtain regulatory approval within three days of receiving the final protocol.
While New Zealand has historically maintained low levels of COVID-19 transmission rates, we, unfortunately, are not immune. New Zealand recently, with a community outbreak of the delta variant, the NZ government announced an immediate alert level 4 lockdown, in the middle of our start-up activities, with very little time to prepare.
Despite this, the lockdown has had little to no impact on this study. Working collaboratively with the Pacific Clinical Research Network (PCRN), PharmaSols responded promptly to the situation. On day one of lockdown, 50% of the sites were still able to continue recruitment.
Part of our response included ensuring sites acquire the necessary PPE equipment and implement all COVID-19 safety measures required by the NZ government agencies. The sites successfully received all the required equipment and implemented necessary procedures within 24 hours of the lockdown, allowing them to re-open their doors and continue with vital participant recruitment and vaccination.
Overview of COVID-19 Expediated Timeframe achieved for this study

Recruitment success
The initial participant recruitment target for this study was 150 participants within a tight 28-day timeframe. In the first four days of the recruitment process, 104% of our recruitment target was pre-screened and booked.
The early success of the pre-screening and the participant recruitment lead the global sponsor to increase the target participant numbers to 300 participants. This came as a challenge, as this amendment had to be approved quickly by HDEC so as not to slow recruitment at such a critical time where the NZ government's own vaccine roll-out efforts were increasing.
As the team at PharmaSols has a well-established relationship with the NZ HDEC Team and understands their processes, we were able to successfully apply for the necessary approvals and the recruitment process was able to continue uninterrupted.
Outcome
Despite tight timeframes and lockdowns, PharmaSols were able to achieve rapid start-up in only 19 days under the expediated COVID-19 government-supported evaluation processes.
While recruitment for this study is currently ongoing, as of 1 September 2021, we have successfully recruited 149% of the original target. We will continue to provide updates on this study as it progresses.