09 MARCH
PharmaSols achieve rapid start-up for complex 1b oncology study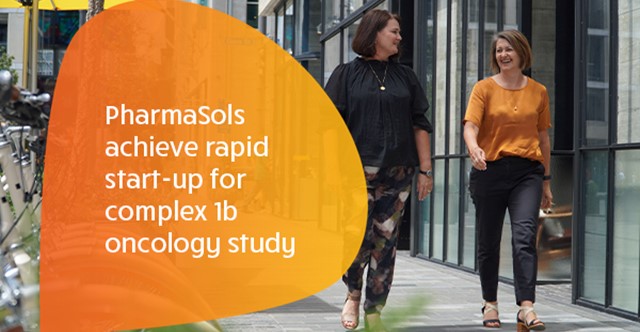 A US-based biopharmaceutical company was looking to run a Complex 1b Oncology study. The study needed to be handled by a CRO that could manage tight timeframes, and it was imperative that it be carried out without costly interruptions. 
The ANZ region is known for their streamlined ethics and regulatory processes, allowing for rapid study start-ups. Having a proven record of flexible and rapid solutions, PharmaSols were chosen as the ideal CRO partner to take on this challenge.  
Being based in New Zealand and Australia, PharmaSols is fortunate to occupy one of the world's most hospitable locations for conducting clinical research during the COVID-19 pandemic. 
Under all levels of Government restrictions over the last two years, hospitals and healthcare systems have been able to operate as usual in Australia and New Zealand. 
The governments of both countries recognise the importance of clinical studies and have allowed them to run as an essential service, without serious interruption, throughout all Covid-19 lockdowns and alert levels. 
Challenges
There were several challenges while supporting this study:
Requirement for rapid study start-up
Need for rapid ethics and regulatory approval in both Australia and New Zealand
Ethics Approvals
PharmaSols received the protocol and submitted the ethics application to the New Zealand Ethics Committee in just one working day. 
After the review meeting, provisional approval was granted in 14 days. Upon receiving the provisional approval, PharmaSols resubmitted the final application within 9 working day, reflecting the amendments required based on the ethics committee's recommendations. Full approval was granted 20 working days after the second submission.
PharmaSols received ethics approval in New Zealand 55 days from receiving the protocol. The timeframe was even quicker in Australia, with just 36 days from receiving the protocol to full approval. 
Regulatory Approvals
Rapid regulatory timelines were achieved in both Australia and New Zealand. In both countries, PharmaSols made regulatory submissions in 1 day. Full regulatory approval was granted in only 8 days in Australia and 13 days in New Zealand.
The key to PharmaSols' success in achieving rapid study start-ups is our dedicated in-house start-up team.  This team employs highly efficient processes to capitalise on Australia and New Zealand's ethics and regulatory timeframes, which are among the fastest in the world. 
Since 2000, our experts have successfully supported global clinical trial teams in Australia and New Zealand and achieved outstanding results for global biotechs, pharma and CROs across hundreds of studies. 
"We have chosen to do many of our clinical trials in New Zealand because the quality of the Investigators, site staff, and clinical research organisations (PSL) is very high, and they have a wonderful 'can-do' attitude which is really important for getting clinical trials done on time and on budget."  - US Biotech Company
PharmaSols are known for our speed, quality, and responsiveness to clients' needs. To ensure your trial achieves rapid start-up and proceeds without interruption, get in touch with us to see how we can support your success.